The Alaska Field Day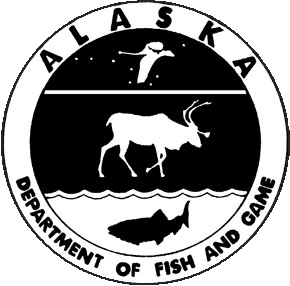 You must pass both the online and Field Day portions of the Bowhunter education course in order to complete the Alaska Bowhunter education requirements.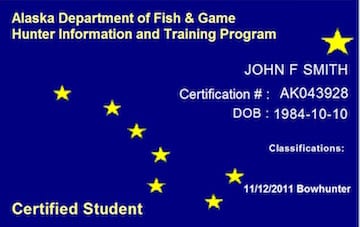 Lifetime Card
Important Field Day Information
Locating and Signing Up for the Field Day
After passing the online portion of the Alaska Department of Fish and Game Bowhunter education course, you will need to locate and sign up for the required Field Day.
Locate and sign up for the Field Day in your area.
Important! Bring your Field Day Qualifier Certificate to the Field Day as proof of having completed the online course.
Warning! Passing the online course does not guarantee you a spot at the Field Day.
What To Expect at the Field Day
Each student must fill out a Student Consent Form (pdf) and present it to the instructor at the Field Day. If you are under 18 years old, a parent or guardian should fill it out and must sign it. Every student must also present his or her Field Day Qualifier Certificate to the instructor.
The Field Day is 3–4 hours, depending on the amount of students attending, with a maximum class size of 24.
The Field Day will include:
a classroom session review of key safety issues and Alaska specific regulations
blood trailing exercise
shooting proficiency (must complete with your own archery equipment)
Most of the classroom topics will pertain to Alaska-specific regulations and issues that are not covered in this online course. Be sure to have proper clothing for the outdoor sessions.
After attending and passing the Field Day portion of the Bowhunter education requirement, you will receive your Bowhunter Education Certificate.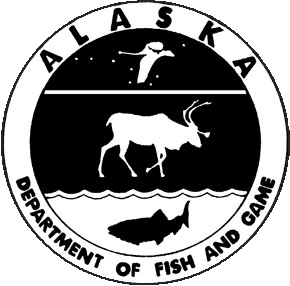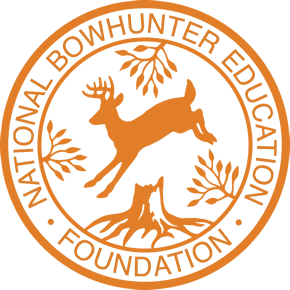 Alaska Department of Fish and Game
Hunter Information & Training (HIT) Program
333 Raspberry Road Anchorage, AK 99518